The analytics platform for low-pass sequencing
Go from FASTQs to biological insights with our scalable and easy-to-use cloud platform. Run genotype imputation, share results with colleagues, manage data, and integrate with our API for automation.
The Gencove platform provides a suite of tools for analysis and management of low-pass sequencing data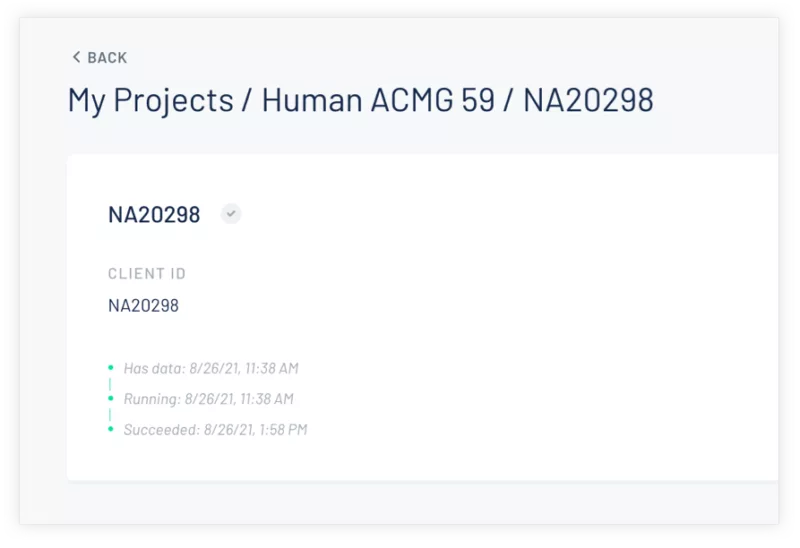 Focus on your results, not managing pipelines and workflows
Genotype imputation, variant and CNV calling, ancestry or strain analysis, polygenic risk scores. They're all here and ready to go. No need to manage pipelines or figure out how to optimize every setting in the bioinformatics tool chain—we've got you covered.
What you get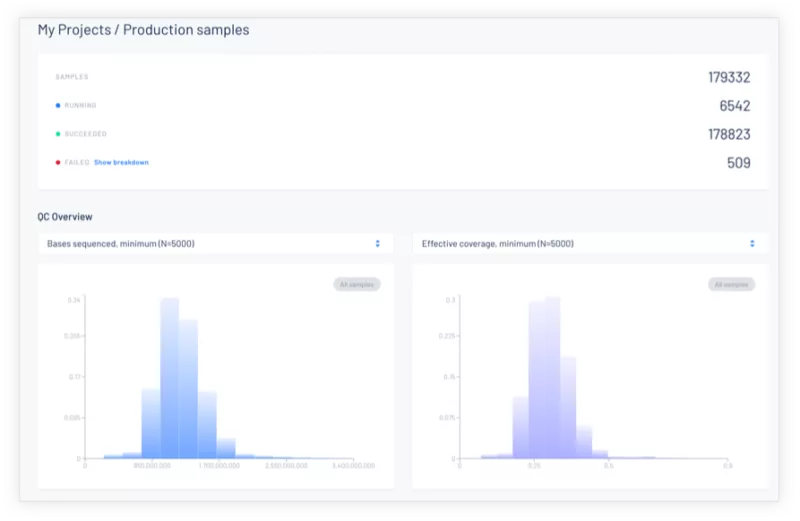 Enjoy the benefits of working in the cloud without the hassle
A fully managed end-to-end cloud platform to run automated analyses—all you need to do is upload FASTQs. Provisioning of cloud resources and data storage are all taken care of so you never have to worry about out-of-control costs.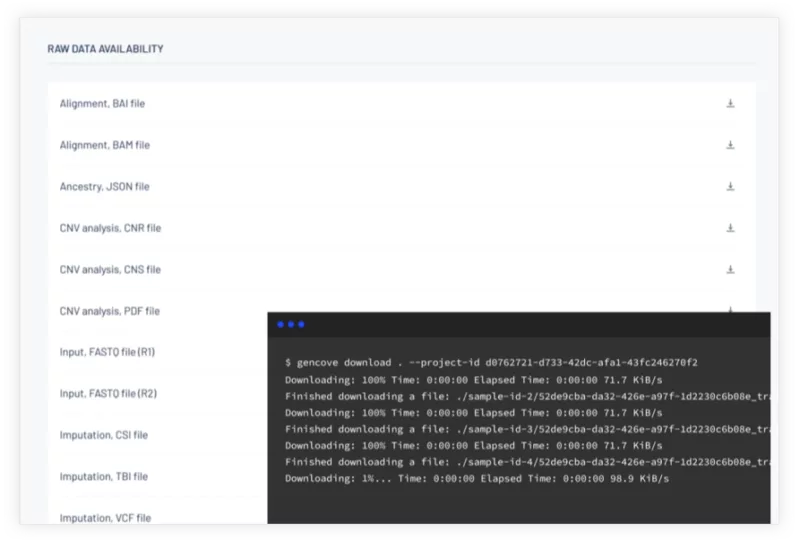 Web, CLI, API: use the right tool for the job
You can access and work with your data in the way that suits you. Want to manually explore the data from your projects and spot-check individual samples? Use the web dashboard. Want to process or download data in bulk? We have a command-line interface. Or to build fully-automated workflows, integrate with our event-driven API.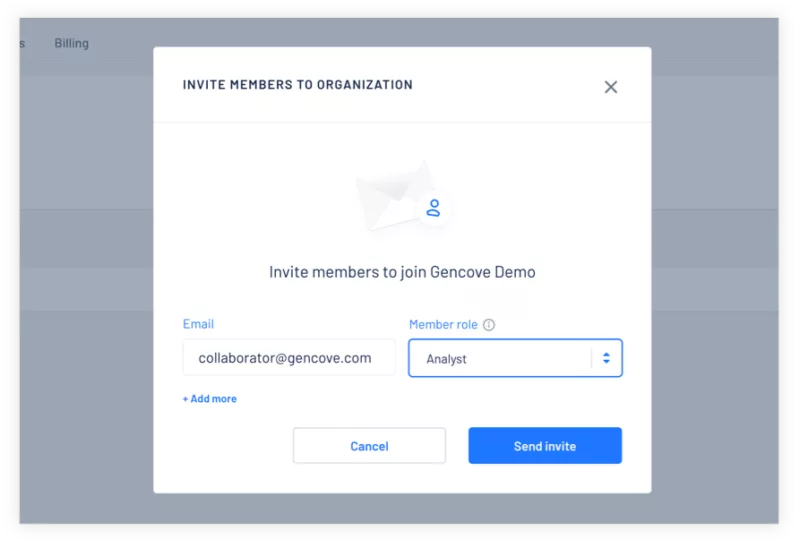 Easily collaborate across your organization
Share data with collaborators with a fully-featured permissions system, invite members to your organization to run projects, and easily enable other analysts to access your results. Our versioned pipelines ensure you're always working together from the same data.
Provide us with FASTQ files and get....